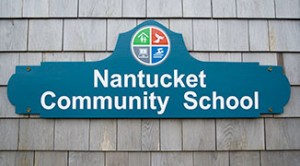 The Nantucket Community School is a community organization that reaches all pockets of Nantucket Island's diverse community.  Established during Town meeting in 1989, the Nantucket Community School was originally created to utilize the public school facilities "outside of school time" to offer adult education classes and a community pool program.  The role of the Nantucket Community School has expanded to include offering educational and enrichment activities to all Nantucket islanders and visitors of all ages.
Our collaborative team is structured into eight areas of focus including Early Childhood Education & Enrichment, Extended Day Childcare, Children's Enrichment, Teen Enrichment, Adult Education & Enrichment, ACKventure Summer Camps, Community Recreation and the Nantucket Community Pool.
The Nantucket Community School falls under the Nantucket Public School system which falls under the Town of Nantucket municipality.   A yearly town appropriation helps defray overall program costs for community members.  The amount of appropriation influences the types of programs offered through the Community School.  At times, donations are received and/or grants are approved through private or state processes.  All expenses and income are organized and tracked through the Town of Nantucket's accounting and payroll system. All incoming funds are separated and assigned to an account or revolver per the designated type of the funding (program fees, donations and grants).  The departmental budget is developed well in advance of each fiscal year. The budget is based upon the community's program needs and created utilizing collaborative resources identified by the Director of the Nantucket Community School.
The NCS Director determines the community's program needs via input from Program Coordinators and Team Members, Superintendent of Schools, School Administrators and Community Stakeholders; through professional networking, collaborative parent and family discussions, formal and informal assessments and community surveys. The Director utilizes similar processes to identify other potential funding sources; local foundations and scholarships, private donations and program fees.  Programs are developed based on the budgeted resources.  All revenue that accrues higher than originally budgeted during the fiscal year is either held in a Funds Balance Account and accessible in future years for NCS designated expenses or used to provide additional affordable programs for all islanders; low program fees are further decreased, additional supplies are purchased and/or families and children may have access to full or partial scholarships.