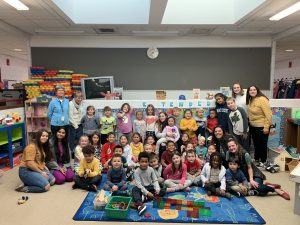 Our year-round Extended Day childcare program is a home away from home for children after school.  Kids are welcomed each day by their caregivers with snack and a quiet activity, then on to homework and group play.  Conveniently located at the Nantucket Elementary School, the Extended Day program utilizes the NES clusters, gymnasium and playground to help keep kids active and busy in fun and engaging activities every afternoon.
Due to the school closure, registration for the 2020-2021 school year will be determined at a later date. When available, applications may be dropped off at our mid-island location – Nantucket Elementary School at 30 Surfside Road.  There is no online registration for this program.  Please contact Tracy Roberts at robertst@npsk.org with questions.
CHECK BACK FOR EXTENDED DAY UPDATES OR JOIN OUR INTEREST LIST.