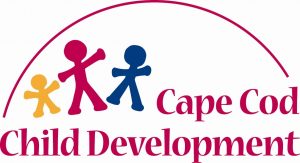 Cape Cod Child Development is the largest provider of quality childcare, early education, developmental intervention and family support services on Cape Cod, the Islands and Wareham.
Register Now! for CCCD's New Preschool Class Full Day/Year-Round opening in September or the existing Head Start Preschool Class
Preschool / Head Start
Enrolling in our Preschool / Head Start Program is one of the best ways to prepare your child for a bright future and to be ready for school.  These programs will provide a strong foundation for your child to enter kindergarten.
Please join us at one of our Open Registration Nights!
Please join us at one of our Open Registration Nights!
Dates:
Wednesday, August 1, 2018 • 4pm – 6pm or
Wednesday, August 8, 2018 • 4pm – 6pm
Location:
30 Surfside Road (NES)
Or, Please call today: (508) 775-6240 and ask for Enrollment Department
Bi-lingual staff available to assist
Affordable Full Day Programming, Cape Cod Child Development provides affordable educational programming at $215 per week Child care vouchers also accepted
Head Start income eligible families, Cape Cod Child Development provides Free Part-Day morning Head Start pre-school on Nantucket for children who are 2.9 years to 5 years of age by September 1st.
Eligibility Guidelines : Your family may qualify for free Head Start pre-school if you meet one or more of the criteria listed below (some restrictions apply):
You are a foster parent

Your family income is below $16,240 for a two-person household, or $24,600 for a four-person household

Your primary source of income is Supplemental Security Income

You receive cash benefits from the Department of Transitional Assistance

You do not have a secure residence-such as living with friends or family or in motels or shelters
Click to download the Head Start – Student Enrollment Form
Click to view the Head Start – Information for Parents
……………………………………………………………………
Interested in making a difference in the lives of children and families?
Join CCCD's Head Start team!
CCCD is currently seeking qualified candidates for the following positions on Nantucket:
TEACHER
Works with the Lead Teacher in a team approach to Early Childhood Education, sharing in responsibility for planning and implementing classroom activities. Assumes the lead for classroom operation under the guidance or absence of the Lead Teacher.  DEEC qualified and have ECE AS degree OR be enrolled in ECE AS degree program to be completed within 2 yrs of hire.
LEAD TEACHER
Responsible for implementing the planned curriculum and designing classroom activities which foster social, emotional and intellectual skills appropriate to the children's developmental level, according to Head Start Performance Standards and Department of Early Education and Care regulations.  DEEC Lead Teacher with ECE BA degree and exp. or ECE AS degree with experience and enrolled in BA program.
Excellent benefits for full-time positions: Health, Dental, Vision, Life insurance, Retirement plan, LTD, generous paid leave time and more!
Go to www.cccdp.org for detailed job descriptions.
Send resume & cover letter to jobs@cccdp.org or Cape Cod Child Development, 83 Pearl St, Hyannis MA 02601 Attn:  HR