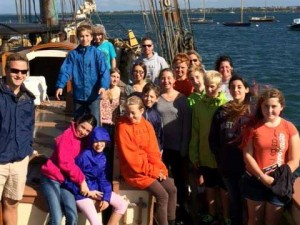 Teen Enrichment is a newly developed program by the Nantucket Community School. We aim to serve the enrichment needs of our Island's teens while educating them through a variety of experiences. Teen Enrichment encompasses leadership, education, fitness, community initiatives (youth leadership & business), art programs, foreign language and much more.  Check out one of our programs today for the unique opportunity to have fun and make new friends!
Click to sign up to the Nantucket Community School Teen Enrichment mailing list! 
Questions? Contact Blair at 508-228-7285 x1576 or send an email to jannelleb@nps.k12.ma.us
Teen Enrichment         
Leadership Explorers
This leadership group will be led by Officers Keith Mansfield, Cassie Thompson and Blair Jannelle of the Nantucket Community School is open to 6-8 graders across the island. Meetings will be held twice a month after school with field trips into the community once per month.
Questions?
Officer Keith Mansfield: mansfieldk@nps.k12.ma.us
Officer Cassie Thompson: thompsonc@nps.k12.ma.us
---
---

Blair Jannelle serves as the Coordinator of the Teen Enrichment, Sports Camps, Community Recreation and Driver's Education programs at the Nantucket Community School. Blair is a native of Nantucket Island and his family owns and operates Fifty-Six Union restaurant on the island (if you haven't been you must try it). After receiving his diploma at Nantucket High School, Blair attended Coastal Carolina University where he earned a Bachelor's degree in Recreation & Sports Management with an academic minor in Spanish. Blair returned to the Island after serving as a marketing intern for the Hurricane Junior Golf Tour in Jacksonville, FL. Blair has been working  with the Nantucket Community School in various capacities since Summer 2013 and as a program coordinator since April of 2014.