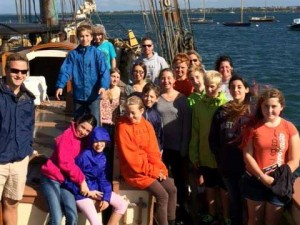 Teen Enrichment is a newly developed program by the Nantucket Community School. We aim to serve the enrichment needs of our Island's teens while educating them through a variety of experiences. Teen Enrichment encompasses leadership, education, fitness, community initiatives (youth leadership & business), art programs, foreign language and much more.  Check out one of our programs today for the unique opportunity to have fun and make new friends!
Click to sign up to the Nantucket Community School Teen Enrichment mailing list! 
Questions? Contact Blair at 508-228-7285 x1576 or send an email to jannelleb@nps.k12.ma.us
Teen Enrichment         
Nantucket Babysitting Workshop
Instructor:             Liz Shannon
Ages:                      6-8 Grade
Time:                      9:00 AM – 3:00 PM
Date:                      Saturday – March 17
Fee:                        $125
Location:               NES – Red ClusterIn this class, future babysitters will be taught the basics of fundamental child care along with household safety tips. This class is provided by local, on-island American Heart Association ® Instructors, healthcare professionals and public safety officers. Participants will be taught critical skills and knowledge needed to manage and respond to a possible emergency. Successful participants will receive certification in First Aid CPR/AED.
Instructor:            Lorna Dollery
Ages:                     6-8 Grade
Time:                     3:00 – 4:00 PM
Date:                      Friday – March 9, 16, 23, 30; April 6, 13.
Fee:                       $150
Location:               CPS 06 – Dance Studio
Fostering empowerment in our island's youth through this safe, fun and inclusive group boxing course. Utilizing partner work in a group setting, non-contact boxing training techniques are used to improve fitness, increase strength and muscle endurance, boost confidence and encourage positive body image and self-belief. Suitable for all levels.
Instructor:          Robin Manning
Ages:                  6-8 Grade
Time:                  3:00pm – 3:45pm
Date:                  Thursday – March 8, 15, 22, 29; April 5, 12.
Fee:                    $150
Location:            CPS 06 – Dance Studio
POUND is a full-body, cardio jam session that combines light resistance with constant simulated drumming.  The workout fuses cardio, pilates, isometric movements, plyometric and isometric poses into a 45 min series. Burn between 400-900 calories per hour while strengthening and sculpting infrequently used muscles.  Drum your way to a leaner physique – all while rocking out to your favorite music!
Leadership Explorers
This leadership group will be led by Officers Keith Mansfield and Cassie Thompson and is open to 6-8 graders across the island. Meetings will be held twice a month after school with field trips into the community once per month.
Next meetings will be held January 24th & 25th after school.
Questions?
Officer Keith Mansfield: mansfieldk@nps.k12.ma.us
Officer Cassie Thompson: thompsonc@nps.k12.ma.us
---
---

Blair Jannelle serves as the Coordinator of the Teen Enrichment, Sports Camps, Community Recreation and Driver's Education programs at the Nantucket Community School. Blair is a native of Nantucket Island and his family owns and operates Fifty-Six Union restaurant on the island (if you haven't been you must try it). After receiving his diploma at Nantucket High School, Blair attended Coastal Carolina University where he earned a Bachelor's degree in Recreation & Sports Management with an academic minor in Spanish. Blair returned to the Island after serving as a marketing intern for the Hurricane Junior Golf Tour in Jacksonville, FL. Blair has been working  with the Nantucket Community School in various capacities since Summer 2013 and as a program coordinator since April of 2014.