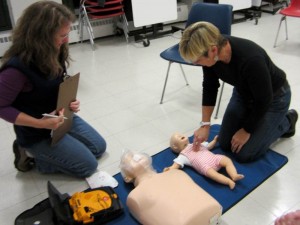 The Nantucket Community School offers a wide-range of classes for Nantucket adults – focused on both professional development and personal enrichment. We understand that success in the 21st Century depends on the ability of adult leaners to engage in the continuous upgrading of knowledge and skills.  We offer programs taught by experts in their fields – who possess a passion for their subjects and dedication to the best practices in Adult Education.   Our goal is to build a vibrant, responsive Adult Learning Community that allows Islanders to fulfill their educational needs while remaining here on Nantucket.  (for more information about Nantucket's Adult Education needs, see the links to "Learn Without Leaving" assessment below)
We invite you to join us in classes that will enrich your life, will improve your skills, and help you reach your professional goals.   Adult Education on Nantucket also includes English for Speakers of other Languages (ESOL) and HiSET (High School Equivalency Training and Testing). Adult Education courses are taught at our 56 Centre Street location, and at the Nantucket Public Schools campus.
---
Learn Without Leaving:  An Assessment of Nantucket's Educational, Enrichment & Workforce Needs
For more information, read the "Learn Without Leaving"  executive summary (January 15, 2015) and the full report (March 24, 2015).
---
Sheryll Reichwein brings many years of higher education and nonprofit management experience to her new position as Adult Education & Enrichment Coordinator. As an adjunct professor of communication at Cape Cod Community College and consultant to academic publisher Cengage Learning, Sheryll has first-hand understanding of the unique needs of adult learners and a proven track record of meeting those needs through innovative teaching methods and delivery systems. A recurring "wash-a-shore", Sheryll and her artist husband, Douglas, are excited to be returning to the Island after time away as bed and breakfast owners on Cape Cod. Previously the executive director of the Nantucket Lightship Basket Museum, Sheryll looks forward bringing her professional experience to creating pragmatic solutions to meet the complex and diverse needs of Nantucket adult learners.