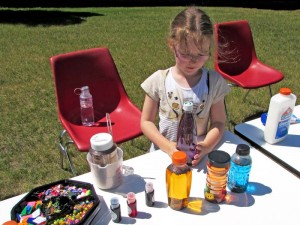 Children's Enrichment at Nantucket Community School serves children between 3 years of age through the 5th grade.
Enrichment classes are typically offered after school on a trimester basis.  Activity calendars are released in September, January and March of each year.
Classes offer an opportunity for children to learn new skills and information, explore their interests and develop their strengths.  Each session offers a variety of subjects that may include: dance, singing, theater, language, nature exploration, art, cooking, baking and science.  We are always looking to expand our offerings.  Please contact us with class ideas any time!
Click to sign up for the Nantucket Community School Children's Enrichment email list!
---
Katie Manchester serves as the Children's Enrichment Coordinator and ACKventure Day Camp Supervisor. After receiving her Bachelor's Degree in Business Administration and a Master's Degree in Organizational Leadership from Southern New Hampshire University Katie served two years with the AmeriCorps National Civilian Community Corps program in Vinton, Iowa. Katie joined the Nantucket Community School in 2016 and resides on the island with her fiancé Matt and their four children. Katie's office is located at our mid-island campus, 30 Surfside Road.