Lap Swimming Sign Up (Click Here) – Monday thru Friday 6:00AM to 1:00PM; 4:15PM to 5:15PM.  Weeks of 8/23 & 8/30 – M-F 6:00AM to 6:00PM
No Show Fee Policy – effective November 9, 2020
(PLEASE READ) Standard Operating Procedures – effective July 6, 2020 – anyone accessing the facility must read this prior to their arrival.
Locker Room Policy – effective September 22, 2020
Looking for a Membership? – Visit Here
Day Passes are available for purchase at the pool – $10.00 Adult (18+); $6.00 Youth (6-17)
Swimmers should sign up prior to coming to the facility.  Dates will be open for registration 10-days out.

Swimmers will only be allowed to sign up for 1 block a day.  This may expand moving forward.

Each block will initially be 50-minutes long, allowing 10 minutes passing and cleaning time between blocks.
Try our NEW Public Schedule Site – (Changes made in real time and most accurate)
Add the Public Lap Schedule to your Google Calendar here!
The Nantucket Community Pool is located adjacent to Nantucket High School at 10 Surfside Road.  The facility boasts a six lane, twenty-five yard pool with a one-meter diving board, separate adult and youth locker rooms and a Colorado Timing System. Aquatic programs are available for all ages and include swim lessons, aqua-fitness classes, adult lap swim, family swim, competitive and recreational swim teams, adult competitive swim meets and lifeguard certification courses.
---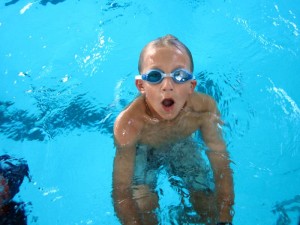 Please visit our Swim Team pages for more information about Nantucket Swimming (NANT).
Nantucket Public Schools utilizes the facility throughout the academic day for PE & Swim instruction, and we are proud to be the home for the Nantucket High School Girls & Boys Swim Teams – GO WHALERS!
Monthly schedules are posted online with public lap hours. When using the facility, please remember to maintain a high level of safety and cleanliness.
---
General Guidelines and Information
Family Swim Rules and Guidelines & Swim Session Definitions (PDF)                                   (Note: Adult Lap is 18+ yo, Competitive Youth Swimmers may access during Open Lap)
Circle Swimming Etiquette (PDF)
Parent's Guideline to Learn to Swim Lessons (PDF)
Learn to Swim Skills – Easy to Read Grid Form (PDF)
---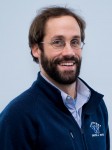 Jim Pignato has been with the Community Pool since 2002 and has been serving as the Aquatics Director since 2005.   A native islander and graduate of the Nantucket Public School system ('98), Jim returned to the island after obtaining a degree in Marketing at Bentley University ('02).  Jim leads by example and is fully dedicated to the community through his additional work as the High School's Varsity Swim Coach since 2003 and volunteering as the Co-Event Director for Swim Across America – Nantucket since 2012. Through his efforts with Swim Across America, Jim was recognized as "2014 Volunteer of the Year" by the Philanthropy Partners of the Cape and Islands, named one of the Hometown Heroes in 2015 awarded by Blue Hills/Nantucket Bank and was named Volunteer of the Year in 2018 by the Nantucket Cottage Hospital.  In 2017, Jim received the award of Girls Coach of the Year by the Eastern Massachusetts Interscholastic Swim Coaches Association (EMISCA).  In 2018, he was named the States Girls Swim Coach of Year by the Massachusetts Interscholastic Athletic Association (MIAA) and the National Federation of High School Sports (NFHS) – Sectional Coach of the Year. In 2019, Jim was named Boston Globes Boys Swim Coach of the Year.  He, his wife and their two children enjoy living on Nantucket; taking advantage of its beautiful beaches and outdoors.