The Nantucket Community Pool is located adjacent to Nantucket High School at 10 Surfside Road. The facility boasts a six lane, twenty-five yard pool with a one-meter diving board, separate adult and youth locker rooms and a Colorado Timing System. Aquatic programs are available for all ages and include swim lessons, aqua-fitness classes, adult lap swim, family swim, competitive and recreational swim teams, adult competitive swim meets and lifeguard certification courses.
Looking for a Membership? – Visit Here
Throughout the day, we offer multiple public Open Lap Swim times.
Nantucket Community Pool Schedule and Lane Availability
We ask patrons to enter through the double door entrance and check in with the lifeguard on duty before entering the locker rooms or pool
Non-members will not be granted access to the pool without signing the posted waiver
Capacity will be capped at four swimmers per lane. When more than two swimmers are in a lane, "circle swimming" is expected (see link below), unless mutual arrangements have been made between swimmers
We will do our best to accommodate swim speeds, physical restrictions, aquacise and personal needs on a case-by-case basis
Aquacisers, elderly, children and handicapped swimmers will always be given priority to ladder and stair lanes
Please remember to be courteous, patient and aware of other swimmers' space and time!
Circle Swimming Etiquette (PDF)
Day Passes are available for purchase at the pool – $10.00 Adult (18+); $6.00 Youth (6-17)
Aquacise Information and Registration
---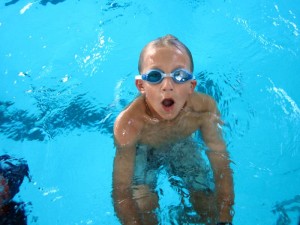 Please visit our Swim Team pages for more information about Nantucket Swimming (NANT).
Nantucket Public Schools utilizes the facility throughout the academic day for PE & Swim instruction, and we are proud to be the home for the Nantucket High School Girls & Boys Swim Teams – GO WHALERS!
Monthly schedules are posted online with public lap hours. When using the facility, please remember to maintain a high level of safety and cleanliness.
---
General Guidelines and Information
Parent's Guideline to Learn to Swim Lessons (PDF)
Learn to Swim Skills – Easy to Read Grid Form (PDF)
---
Refund/Cancellation Policy:
NCS typically holds to our No Refund Policy. Refunds will not be granted in the case of absences or school/building closures. However, should a class be cancelled by NCS, a refund or credit will be applied per the customer's preference.  Requests for credits due to unexpected circumstances will be reviewed on a case-by-case basis by NCS staff. If approved, refunds will be subject to a 10% processing fee. Credits must be used by May 1 of the current fiscal year (July 1-June 30).
---
Questions? Contact James Voyages, Aquatics Director, at voyagesj@npsk.org or 508-228-7285 x1578.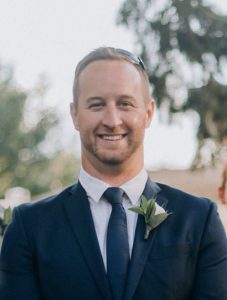 Hello Nantucket families, my name is James Voyages, and this is my first year as the Aquatics Director of the Nantucket Community Pool. Nantucket has been my home away from home my entire life. My parents bought property in Cisco in the early 90s and we have been coming on island my entire life. A couple years ago they moved onto the island full time, and I am excited to be able to raise my children on island.
I grew up in Fairfield County, attending the King School then went off to Virginia Tech to study engineering. After Virginia Tech, CPAC started in Stamford, Connecticut and I joined the coaching staff. Over the last decade, I have been a part of the Chelsea Piers Aquatic Club. Chelsea Piers has ranked in the top 50 swim clubs in the nation over the last 5 years, reaching gold medal status and at one point peaked at 19th. We have put out some of the top NCAA athletes in the country over the last decade including an Olympic silver medalist, Kate Douglass. In addition to working with CPAC I have run the aquatic departments of two elite country clubs in Fairfield County, Tokeneke Beach Club (Darien) and Greenwich Country Club.
I look forward to bringing an energetic and fun filled culture to the Nantucket program.