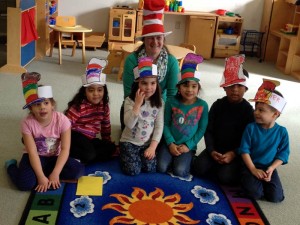 Our Early Childhood Education programs are made possible through collaboration between the Town of Nantucket, the Nantucket Public Schools and the Massachusetts Department of Early Education and Care (DEEC).  All of our FREE, exciting and enriching programs for children birth to eight years of age are funded, in part, through the DEEC's Coordinated Family and Community Engagement (CFCE) grant.  Be sure to join a playgroup, attend a parent education class or come by one of our fun family events!
If you have any parenting or brain-building questions about your child, please contact one of our Early Childhood Education Specialists who will assist you or connect you with the pertinent island resource.  Our team is here to support ALL island families!
Calling All Families with Young Children!
Help us to understand the island's childcare needs.
Take our survey now!
---
Resources
Please click on the link below for a list of current licensed Day Care and Preschool providers on Nantucket.  *Please note: some licensed providers choose not be listed and can be found on the Department of Early Education and Care website.
Licensed Preschool and Daycare Providers list
Nantucket Community School hosts quarterly meetings for all licensed providers on Nantucket.  These meetings provide the opportunity to connect with other providers and find out what services are available to them both on and off island. Call 508-228-7285 x1166 to find out when the next meeting is.
In addition to the programs we offer for families we also host a  bi-monthly Early Childhood Advisory Council.  These meetings are open to the public and dates are listed below:
September 21
November 16
January 18
March 15
May 17
If you would like to be part of shaping the lives of young children on Nantucket, please join us, 5:00-6:00pm at 56 Centre Street.
---
Program Questions?  Please contact one of our Early Childhood Education Specialists listed below: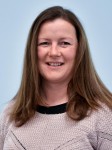 Pauline Cronin, a long-time year-round islander, joined our Early Childhood team as a parent participant in 2003. She has established a strong connection with our Gaelic & Eastern European families and brings a perspective similar to many from our immigrant population. Pauline, who moved to Nantucket as a young adult on a work VISA and is now the mother of two first-generation Americans, has experienced firsthand the struggles associated with immigration, housing and navigating life on Nantucket. Pauline has served as our Activities Specialist for the past five years. We are excited to announce that Pauline was recently promoted to lead the Early Childhood Team as our newest Coordinator.
---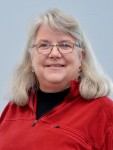 Susan Richards is a literacy specialist and former children's librarian who has worked in the field of social work assisting families and children for many years. Susan's warm, approachable style heightens her ability to connect with our families. She serves as our Family Education & Outreach Specialist with all families while working closely with our translator to engage the Spanish & Portuguese speaking members of our community. Susan and her husband have resided on Nantucket with their beloved pets since 2011 and recently sent their son off to his first year of college.
---
Other team members include Michelle Saravia (Spanish speaking translator), Tracy Roberts and Tina Steadman, program assistants and Sunny Daily who co-facilitates the MotherWoman program and offers Newborn Care classes. Kaeyllane DeLima has recently joined the Early Childhood team to help us incorporate more music into our children's lives.